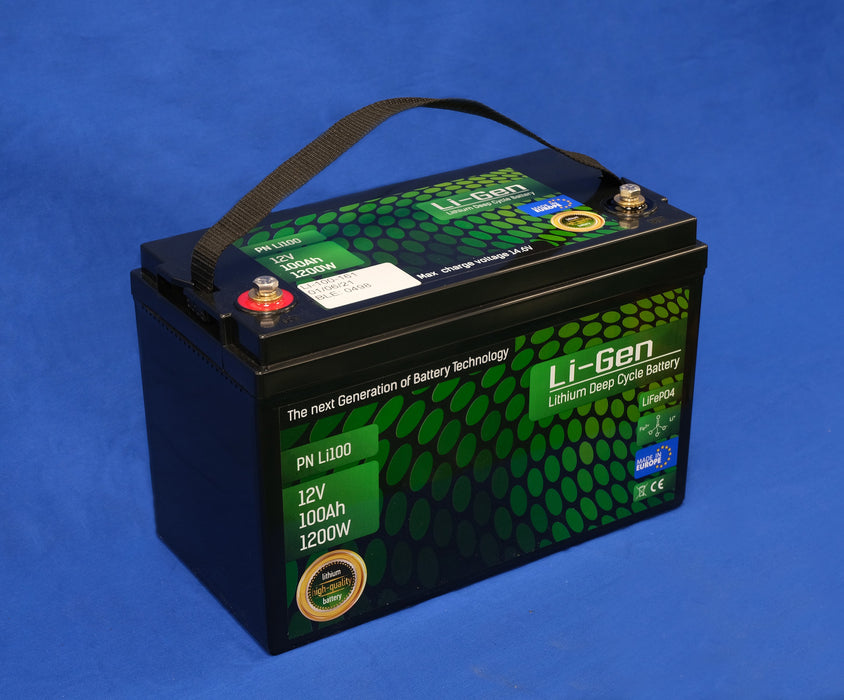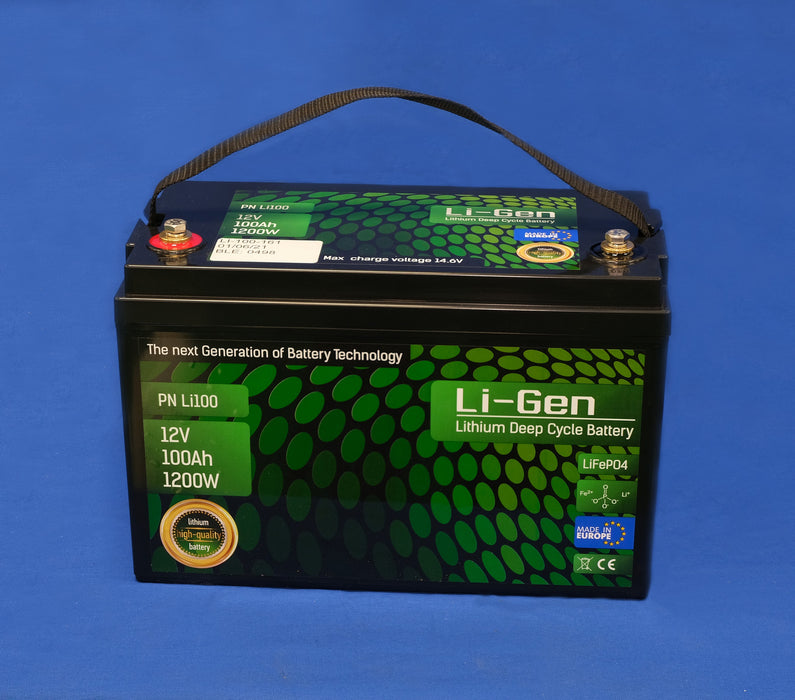 Please note: Battery images are for illustration purposes only.
Li100
Our price:
£606.00
Note: Prices May Vary in-Store
12V 100AH Lifep04 Battery 
Manufactured In Ireland 
5 Year Guarantee
Blue-tooth Connection for Apple and Android, State of charge, Temperature, Cell Voltage, Current all can be monitored remotely 
These 12v 100ah LiGen Lithium Leisure batteries are capable of thousands of cycles, to 100% depth of discharge under normal conditions. They have built-in automatic protection for over-charge, over-discharge, overcurrent and over-temperature.

Each battery is lightweight, about 40% ~70% of the weight of a comparable lead acid battery.

LiGen batteries support up to 4 in Series (51.2V) and 4 in parallel.

All the  components in the battery can be recycled or repurposed at the end of useful life, saving the environment.

Dimensions 328L x 172W x 220H
Fitment List - this battery fits the following:
* Please check this battery matches your current battery size and terminal layout. We don't want to send you the wrong battery!