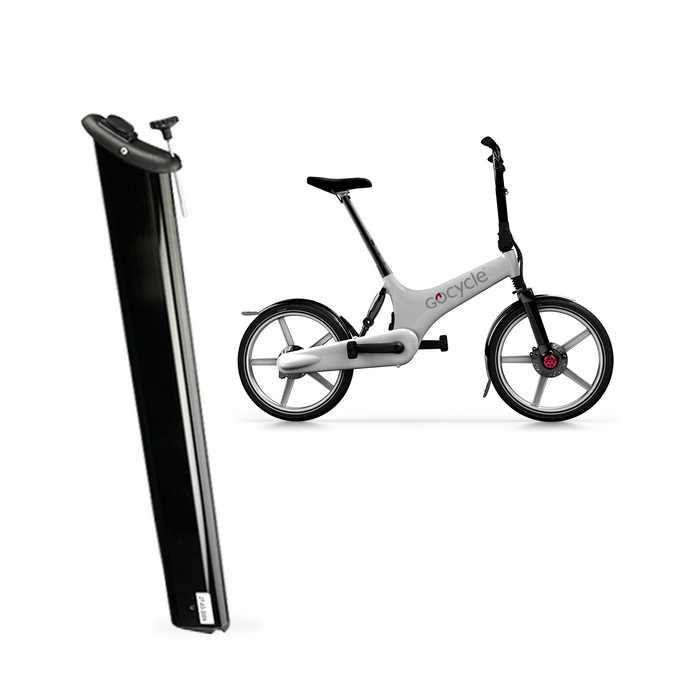 Please note: Battery images are for illustration purposes only.
Go-Cycle G2, G3, GS 19.2/22.2 Volt 10.8Ah Electric Bicycle Battery Lithium Rebuild Service - Rebuild To 10.8Ah
Our price:
£390.00
Note: Prices May Vary in-Store
This listing is for a BATTERY REBUILD SERVICE. 
This listing is for your Go-Cycle G2, G3, GS 19.2/22.2 Volt Lithium (Li-Ion) Electric Bike Battery to be rebuilt. 
 The highest quality cells are used to rebuild your battery to brand new working order. We replace old cells and circuitry in your old battery, the only thing that is retained is the exterior plastic shell. We can Offer to Collect your Old Battery Unit and Fit a Brand Li-ion Battery and a NEW BMS ,
 1 Year Guarantee Included. 
Please Note:
Now Due to the Type of BMS  Fitted  there could be an issue whereby we need to fit a Different Battery LED level indicator on a Fly lead then the LED sits on the Lower part of the Bike Frame ,This way you know the Batteries Power Level . We fit a New on off switch on the end of the Battery , If you could send us the end Cap that sits over the end of your Battery so we can line up the Placement of the switch. (see attached image)
Price includes collection, delivery back to you and Labour cost

HOW THIS WORKS 
All you have to do is purchase this listing, and I will contact you via YOUR OWN PERSONAL EMAIL ADDRESS to give you a PRE-PAID courier label which you will stick on the package containing the BATTERY & CHARGER and drop it off at a UPS Drop Off Point at your own convenience. There are thousands of these throughout the UK. 
Once your battery has been rebuilt, we then send the battery & charger back to you. 
To find out the closest UPS Courier Drop Off Point before deciding to purchase, have a look at this link:
https://www.ups.com/dropoff/?loc=en_GB 
***NOTE: WE SEND YOU A COLLECTION LABEL WHICH YOU HAVE TO PRINT OFF, THEREFORE YOU NEED ACCESS TO A PRINTER FOR THIS SERVICE.*** 
All this is included in the price that you pay. Once payment is made, let us take care of the rest. 
Fitment List - this battery fits the following:
* Please check this battery matches your current battery size and terminal layout. We don't want to send you the wrong battery!