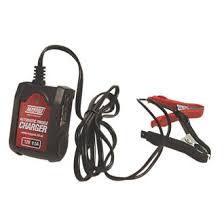 Please note: Battery images are for illustration purposes only.
12V 0.5 Amp Battery Charger
Our price:
£18.00
Note: Prices May Vary in-Store
This Maypole Automatic Battery Charger will trickle charger lead based batteries including Gel Motorcycle batteries.
Keeps the battery topped up so when you need your vehicle to start it will.