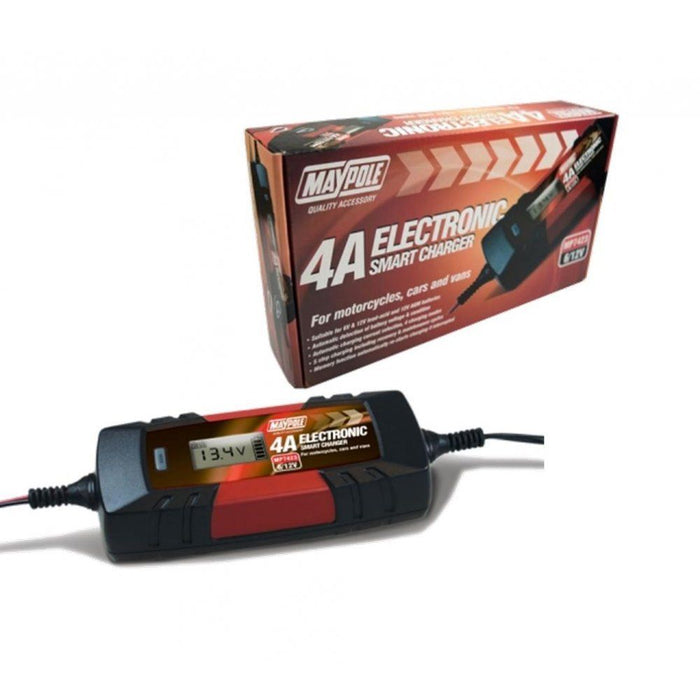 Please note: Battery images are for illustration purposes only.
12 Volt 4 Amp Battery Charger
Our price:
£33.00
Note: Prices May Vary in-Store
This Maypole Automatic Battery Charger will charge lead based batteries from 20AH to 80AH
Fully automatic from diagnosis and recovery to charging and maintenance.
Fast and trickle charging modes.
Overload, reverse polarity and short circuit protection.
Easy to read multi function LCD display.
Battery level indicator.
Robust case (IP65) for dust and water protection.
Battery recovery charging/ Bad battery indication.
Fully insulated battery clips with 1.5m lead.
Pulse charging mode for battery recovery.
Maintenance cycle for improved battery performance.
Fitment List - this battery fits the following:
* Please check this battery matches your current battery size and terminal layout. We don't want to send you the wrong battery!